Yellow Timber flooring Sydney Australia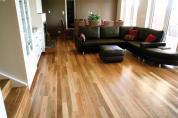 Not only can we supply your flooring we can supply your underlay products as well (Ply wood & Battens). Have a look around our website as we can also offer you a large range of timber products to help make your dream home reality.
Please don't hesitate to contact us for a quotation on Supply of your Timber Flooring. Our team would be more than happy to assist you with your enquiry.
Flooring is a fundamental part of our range of products at Master Woodturning. We specialise in Australian and imported flooring species and we carry ample stock to fulfil both small and large volume orders. We pride ourselves on being able to meet our customers' demands in the full variety of flooring products.
We are able to supply Tongue & Groove End-Matched flooring in a range of sizing to help your needs.
---
Sample Yellow Species
---
Solid Flooring
60 x 19mm
80 x 19mm
130 x 19mm
180 x 21mm
210 x 32mm
270 x 32mm
Overlay Flooring
86 x 10mm
83 x 12mm
83 x 14mm
130 x 14mm
180 x 14mm
---
American White Oak Flooring
American White Oak Timber Flooring is a popular species of flooring due to its interesting and pronounced grain pattern. American White Oak is also a species that takes stain extremely well, meaing that a multitude of colours can be acheived with little fuss.
---
Spotted Gum Flooring
Spotted Gum Timber Flooring  is a rich individual timber, particulary for its striking back sawn grain structures, attracive fiddleback and vibrant colours. Spotted Gum is a large native hardwood that is grown in a variety of locations along New South Wales coastal strip into Queensland.
---
Tallowwood Flooring
Tallowwood is one of the original timber species used for Hardwood Flooring in Australia. The timber comes from a large tree that grows in the dryer climates of Northern New South Wales and Southern Queensland. Tallowwood Flooring  has long held a majestic presence in Australia, with its golden honey toning, its exceptional durability and its interesting grain features.
---
Information to Assist Selecting your Floor
Have you considered the species and grade that you are looking for?
Timber colour can vary greatly within a species and what is provided could differ markedly from other floors or samples of that species you may have viewed.
All grades contain feature such as a gum veins and in some species some features are more prevalent than in others. If small amount of feature is desire then Select Grade should be chosen.
It is also important to note that during the sanding and finishing processes some features such as gum veins, not previously visible, may appear and others may become larger.
Were you looking for narrower or wider boards?
Wider boards distinctively emphasize the natural characteristics of timber flooring, by using fewer boards of a greater surface area natural features are dispersed calmly throughout giving a more consistent look than narrower board floors.
Did you know that it is normal for timber floors to shrink or swell depending on climatic conditions; in time floors may even change colour?
Some shrinkage and swelling can be expected with seasonal changes which may result in small gaps at board edges. With wider flooring this can be more pronounced.
Owners can help control shrinkage associated with direct sun exposure to the floor through use of curtains, window tinting and floor mats.
Floor finishes affect the appearance of the floor with some darkening more as they age.
How is your floor being laid?
Over battens, joists, particle board and ply wood? Which flooring product isright for which application? Structural floors are designed to span between joists or battens at max 450 centres (But can also be laid as an overlay). Overlay floors are designed to be laid over a structural sub-floor. Knowing how the floor is to be laid ensures that the right type of floowing chosen for the job.
Timber floors will feel and sound different depending on what is supporting them. Floor joists or battens will have more spring to them and feel easier under foot. Some movement at board joints can occur and this is more so with wider boards. Floors on solid sub-floor such as plywood or particle board will have a more solid feel to them and less movement can be expected.
What heating and cooling systems are in your home?
Heating and cooling systems can modify the internal climate and if it makes it drier then this too will contribute to board shrinkage.
What coating is to be used?
Floor finishes affect the appearance of the floor with some darkening more as they age. If edge bonding is considered a risk then additional care is necessary when selecting the finish.
---