Hurford Wholesale timber Supplier Sydney Australia
Hurfords mill a comprehensive range of native hardwood timbers that provide a broad spectrum of colour choices for your timber requirements.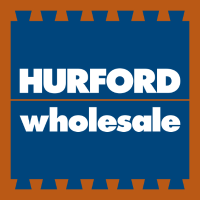 Working closely with ATFA, Hurfords are committed to continually developing new procedures and upgrading milling equipment to enhance performance of our products in the market place as well as the development of new products to compliment our existing range.
The integrated Hurford business covers the entire supply chain from the management and harvesting of forest resources, processing, manufacturing, and sales and distribution of wood products in Australian and around the world.
Backed by a strong track record Hurford Wholesale is forging ahead, strengthening existing business relationships with its customers while exploring new opportunities to enhance its sustainability.
---
Solid Flooring
Hurford Hardwood manufactures a wide range of timber products from a diverse selection of indigenous Australian hardwoods. Each log is individually sourced under strict conditions established by the Department of Primary Industries to minimise environmental impact and ensure ongoing resource sustainability. All Hurford by-products, such as sawdust and woodchip also become valuable resources utilized by local regional businesses. Our state of the art manufacturing facilities, full time commitment to quality assurance upheld by every member of our dedicated production team and a tailor-made in-house training program synergise effortlessly with the AFTA quality assurance system, to ensure that all Hurford Hardwood timber products will continue to meet exacting standards.
---
Traditional Flooring
80mm x 19mm
Where a floor deserves no less than the natural beauty of solid timber, Hurford structural tongue and groove end-matched 80mm flooring is perfect. A marvellously adaptable product, it can be installed over joists or battens and can even be laid similarly to our overlay range, over ply or particleboard. Our secret nail profile will allow you to conceal all fixings, providing you with strength, durability and a magnificent pure timber surface underfoot. 80mm flooring is available in all Hurford Australian species and grades, giving you a wide variety of colours and degrees of natural timber feature to compliment any design requirement.

130mm x 19mm
Hurford Hardwood understands that the some floors are worthy of a board with greater surface profile, to further enhance the unique natural character in each and every board. For this, Hurford Hardwood structural tongue and groove end-matched flooring in 130mm wide is ideal. The 130mm range requires a top nail profile, which means fixings can be seen. This results in a more traditional style timber surface that produces a captivating aura borne from the blend of natural product and skilled craftsmanship. This range of flooring is also available in all Hurford Australian species and grades, to give you a wide selection of colour and variety with natural timber feature to compliment any style requirement.
Wide Board Floors
Hurford Hardwood has developed a range of flooring that spectacularly takes pride of place in any application. The prestige graded wide boards seamlessly meld with contemporary style homes, while the grades displaying greater natural feature will add warmth and charm to more rustic designs. The wider boards are available in two profiles, being 180mm x 21mm and 210mm x 23mm. They can be laid over ply or battens and must be top nailed. The wider boards distinctively emphasize the natural character of timber flooring. By using fewer boards of a greater surface area, natural features such as back sawn grain are dispersed calmly throughout the floor, giving each individual board personality and a story of its own. Hurford offers a broad selection of species and grades in wide board profiles that are nothing short of breathtaking.
---
Engineered Flooring
For three generations the Hurford family has specialised in the production of high quality Australian hardwood and have been a key part of the Australian solid flooring industry for over 80 years. With our on-going research and commitment to the environment the next natural step was to complement our notable solid timber flooring range, with an innovative collection of pre-finished engineered flooring systems.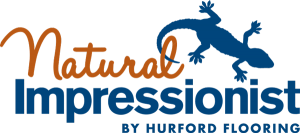 Natural impressionist uses photo-realism images to produce a high definition reproduction of classic hardwoods, which is available in 8 modern colour tones.

Natural Impressionist incorporates the Välinge patented licensed click system for a quick and easy glueless installation.

Natural Impressionist Replica Timber Plank can be installed over virtually any flat, dry substrate including in wet areas such as bathrooms and kitchens. Its natural timber texture not only creates an emotive connection to the floor, but adds a practical non-slip surface that is quiet underfoot.
Click HERE for Natural Impressionist Brochure
---

In the hectic world we all live in, its nice to be able to take the time and WALK on a beautiful Engineered Hardwood floor.

With its unique glueless locking system HM WALK is fast and easy to install in your home.

HM WALK is an engineered hardwood floor, which means that the surface you WALK on and see is made of strong Australian hardwood, while underneath the surface HM WALK uses an extremely stable 9 ply construction made of plantation Eucalypt. This type of construction ensures the maximum use of our precious hardwood, which in turn is better for the environment.
Click HERE for HM WALK Brochure
---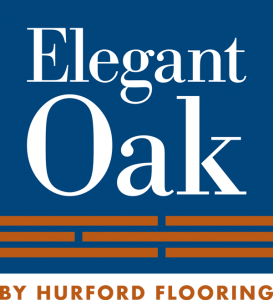 Elegant Oak is a traditional tongue and groove engineered Oak floor. The flooring is manufactured using a genuine French Oak lamella sourced from forests in France. Elegant Oak combines a rustic, intense wire brush textured finish with a chic stain to add a touch of flair to any room without over powering it. The 189mm wide boards have a slight bevel on each edge designed to create depth, adding to the wooden floor charm.

Hurford Flooring also offers RAW, a pre-sanded, square edge and unfinished product, designed to be stained and finished on site. An ideal substitute if the stains in our pre-finished range aren't quite what you're looking for.
Click HERE for Elegant Oak PDF Brochure
---

Premiere Oak serves as a slightly more economical option of the two. The thin 2mm lamella (wear layer) and 10mm plantation eucalyptus plywood base is an ideal choice for walls and ceilings.

Premiére Oak as a decorative feature wall will complement any residential or commercial space. The Premiére Oak surface is finished with a subtle wire brush texture; this combined with the ultra matt coating, its rustic charismatic features such as knots, surface check and colour variation creates a defined appearance.
Click HERE for Premiere Oak PDF Brochure
---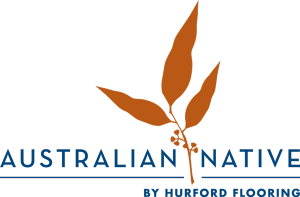 The pre-finished range features a square edge profile and an ultra matt finish, to achieve a floor that's earthy and effortless. Manufactured using a low shrinkage and eco-friendly Hevea as the core material and a tough Australian hardwood lamella for the wear layer, produces a product that's consistent in quality and structural stability. Australian Natives construction also incorporates a licensed Valinge click system, using a single action installation method, which saves time and ensures you can enjoy your new floor instantly.

Utilising the latest in environmentally friendly UV coatings, our 6 coat system delivers a floor finish similar to a stylish oiled floor but with the durability and protection a UV lacquer offers. Australian Native engineered flooring provides a practical yet stylish option suited for day-to-day use in most applications.
Click HERE for Australian Native PDF Brochure