Timber Wood Panels Supplier & Manufacturer Sydney Australia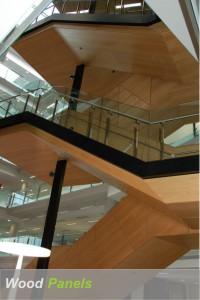 Master Woodturning is a one-stop shop for plywood, MDF and wood panel products. We offer an extensive range including:
Plywoods
Fire Retarded Plywoods
Marine Plywoods
Structural & Non-structural Plywoods
HMR MDF & Raw MDF Boards
Veneer wood panels
Interior & Exterior wood Panels
Timber Veneers & edging
Particle Boards
Yellow, Red & Blue tongue flooring
We stock a wide range of locally and imported plywood and MDF products which can be used for a variety of projects. Our structural and other locally produced plywood's are sourced from accredited manufactures and manufactured to meet the appropriate Australian Standards.

Timber Veneer board are a thin layer of timber of consistent thickness, which is formed slicing or rotary peeling. It is then laminated to a board, such as particle board, MDF board or Plywood or even a Pine Timber block for larger more solid products. It produces a decorative board that is easier to use, more cost effective and is more environmentally friendly than using solid hardwood timber.

Wood Panel products, Plywood, MDF and Timber Veneers are a fundamental part of our range of products at Master Woodturning. We specialise in Australian and imported timber panels and we carry ample stock to fulfil both small and large volume orders. We pride ourselves on being able to meet our customers' demands in the full variety of wood panel products.
---
Veneer Boards
Master Woodturning uses Briggs Veneers who can offer over 140 different types of quality veneer sourced from sustainably managed forests.
Timber veneer is a decorative building material comprising thin slices of timber glued onto a substrate such as ply wood, particle board or MDF. Veneer boards are an economical alternative to solid timber.
Timber veneer is a sought-after, premium decorative finish that adds prestige and style to furniture and joinery. Timber veneers can be moulded to fit many shapes, and when adhered to a stable commodity substrate, gives all the versatility of solid timber.
As a natural product you will have the same colour and pattern variation as solid timber. The manner in which veneers are cut is an important factor in producing the various visual effects obtained.  Logs of the same species, but with their veneers cut differently, will have entirely different visual characteristics even though their colours may be similar.
The two most common veneer cuts are:
Quarter Cut – The quarter log is mounted on the guide plate so the growth rings of the log strike the knife at approximately right angles producing a series of stripes, straight or varied depending on the species.
Crown Cut – The half log is mounted with the heart side against the guide plate of the slicer and the slicing is done parallel to a line through the centre of the log. This produces a variegated figure.
Plywood Sheets
Plywood is a versatile man-made timber that is less susceptible to expansion and shrinkage.  Plywood sheets are made up of thin strips of wood called veneers that are laid on top of each other with the grain of each sheet running in the opposite direction to the previous sheet.  These veneers are bonded together with glue to form a plywood sheet.
Plywood is usually good one side where one side of the board, known as the face, is seen in applications and is the superior side. The other side, known as the back, can be rough and is generally less appealing.  Plywood can also be purchased as good both sides where both sides of the board will be seen in the application.  Master Woodturning offers a wide range of plywood sheets to suit most applications:
Structural Plywood (CD) - Structural plywood is an engineered wood panel designed to be a high-strength sheet for use in general structural building and construction, subject to an application's load bearing requirements. Available in untreated or treated variants
Non-Structural Plywood (CD) - Non-structural plywood is an economical plywood sheet for use in a broad range of applications.  Made with an A bond glueline to give it durability and performance. Non-structural ply is well suited to painting or staining.
Bracing Plywood - Hardwood Bracing Plywood (F22) is suitable for use in wall and roof bracing applications.  Made from mixed species hardwood sourced from legally harvested resources and an A Bond glueline to comply with AS2269. F22 Hardwood bracing plywood can be supplied in untreated and H2-S treated (i.e. against termites) variants.
Feature Ply (AC, BB, BC) - Sought for their decorative appearance qualities, feature grade hoop or radiata plys can be a stunning addition to any fitout. Typically free of defects such as splits, large knots and putty the purity of the face veneer leaves a lasting impression.
BB/CC Plywood - BB/CC hardwood ply is a very popular feature plywood choice for applications where the appearance of the face is important, but the back is less important. The faces have been sanded to make staining or painting easier.
Marine Ply (BS1088) - Utilising high quality hardwood veneers, the Samling marine plywood is a superior plywood panel with negligible splits or knots produced in accordance with the international standard BS 1088.
BS 1088 marine plywood is produced with an A bond/ WBP glue line and untreated tropical hardwood veneers. No marine species are naturally durable in water and preservative treatment of marine plywood used in exposed marine environments is a necessity
Marine Ply (AS/NZS 2272-2006) - Manufactured using high quality plantation hoop pine veneers and a type A Phenolic bond, hoop pine plywood is well suited to marine applications based on its density, bending strength, impact resistance and surface finishing characteristics. Utilising high grade hoop pine veneers both on the faces plus the core layers and certified to AS/NZS 2272-2006, hoop pine plywood is ideal for use in the hulls of boats, pontoons and other marine applications.
Hardform Formply - Made from high quality hardwood veneers with an A bond resin, Hardform formply is manufactured under a strict 3rd party quality control programme, designed to deliver a smooth finish whilst withstanding the normal rigours of concrete form working.
Film Faced Ply - An imported cheaper alternative to Formply ideal for non structural  formply applications, such as  landscaping projects and the home handyman.
T&G Structural Flooring
Particleboard Flooring Ply - Particleboard flooring has been available in the Australian market for many years and has proven itself to be an economical and hard wearing building material for residential and light commercial construction. Fast and easy to install. Particleboard Flooring is available in 3 different thicknesses, either as an untreated or termite-treated (H2) panel.

Particleboard Flooring is a structural sheet flooring panel for sub-floors or suspended floors. It can be used with a wide range of floor coverings including vinyl, ceramic, quarry, slate, parquet and carpet. It is not recommended for use with under-floor carpet/tile heating systems.
When exposed to prolonged weathering swelling may result, thus it is advisable to enclose the building or provide weather protection soon after installing the floor. When used as a structural product, care must be taken to comply with the manufacturer's and engineering guidelines.
T&G Hardwood Flooring Ply - A strong and durable structurally rated flooring panel, suitable for use in commercial construction and across the whole of house.

Plywood is a cost effective flooring product that delivers superior strength and stiffness, dimensional stability, excellent impact resistance whilst remaining easy to work with. Fitted with a plastic tongue in a machine grooved channel to form a seamless tongue and groove joint between sheets.

T&G Hardwood Flooring is independently JAS/ANZ certified to A2269-2004 by the Standardsmark (five ticks) program of SAI Global. This program includes surveillance audits and structural testing at the University of Technology Sydney.

When used as a structural product care must be taken to comply with the relevant manufacturers and engineering guidelines.
T&G Softwood Flooring Ply - Structural plywood flooring is designed for both domestic and commercial applications. Plywood flooring offers superior strength and stiffness, dimensional stability, superior impact resistance and easy work-ability whilst remaining cost effective.
Can be H3 treated for external or wet area uses.
Sheets are joined by utilising the tongue and groove method which provides a seamless join over the entire floor area.
When used as a structural product care must be taken to comply with the relevant manufacturers and engineering guidelines.
Particle Boards
Usually produced in Australia from renewable plantation pine, particleboard is an engineered wood product made from wood particles and synthetic resins.  Available in two grades:  Standard and Moisture resistant.  Particle board is an economical, hard wearing building material suitable for residential and light commercial applications. Particle board is not suitable for structural applications or long-term exterior use.  


Particle board is available in the following sheet sizes:
2400x1200
2400x1800
3600x600
3600x1200
MDF Sheets
MDF Raw - MDF is a versatile and easy to use panel designed for general purpose interior us, such as Bathrooms, Benchtops, Kitchens, Laundries, Partitions, Shelving and Shop-fitting. When used for applications in wet areas or spaces with high relative humidity, it is advisable to use a moisture resistant (MR) board.
Typically manufactured to be of uniform size, colour, density and strength, MDF makes an ideal substrate for numerous applications.  Available in a diverse range of resin types, including low formaldehyde emission panels (SE0).  MDF Sheets are not suitable for structural applications or long-term exterior use.
White Melamine MDF - Overlaid in the factory with hard wearing melamine impregnated decorative white paper to both sides on a MDF substrate, White Melamine is a versatile interior panel commonly used in a range of shelving, furniture and joinery applications. When used for general shelving in wet areas or spaces with high relative humidity, it is advisable to use a moisture resistant (MR) MDF substrate.
The current Australian Standard for Melamine on a MDF accepts minor imperfections on one face of the overlaid panel based on visual grading. Where an application or specification is sensitive to imperfections in the face, it is recommended to visually inspect any board for suitability prior to use.
Routine cleaning simply involves wiping with a clean, damp soft cloth. Never use abrasive cleaners, scourer pads (eg: wire or copper cleaning pads) or sandpaper, or subject to excessive wetting.
MDF Sheets are available in following sizes and thicknesses
Size:
2400 x 1200
2400 x 1800
3600 x 600
3600 x 1200
Thickness
3mm 4.75mm 6mm 7mm 9mm 12mm 16mm 18mm 25mm 33mm
---