Decking & Screening Timber Supplier & Manufacturer Sydney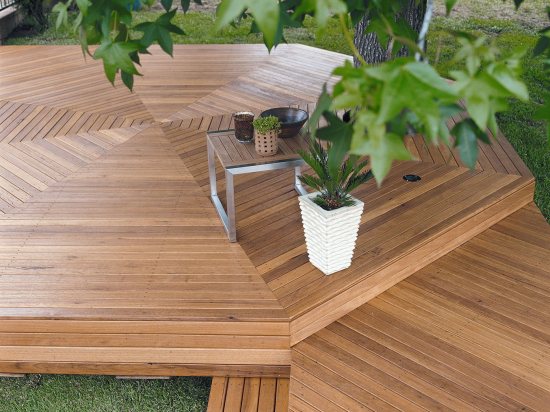 A Timber Decking provides a way to enhance any home, garden, commercial or retail property. Timber Decking creates a comfortable, attractive and flexible feature that can be added to any kind of flat, sloping, wet or even a waterside area.
Timber Decking
Timber Decking is primarily a hardwood timber making it more durable and hard wearing. When considering a hardwood deck you should think about it in conjunction with the design and structure of the house. Also, the external surroundings should be taken into consideration as the colours and textures are an integral part in designing your decking.
Decking Species
Blackbutt
Cypress Pine
Grey Ironbark
Jarrah
Merbau / Kwila
Northern Box / Pelawan
Red Ironbark
Silvertop Stringybark
Spotted gum
Tallowwood
Tonka
---
Blackbutt Decking
Blackbutt Timber Decking is a species that grows in abundance in the coastal forests in New South Wales and southern Queensland. The common name is derived from the distinctive Black, charcoal look that is only on the base of the trunk. The timber is renowned for both its strength and versatility of application.
---
Merbau Decking
Merbau Timber has a Durability Class 1 Rating. Our Merbau Timber Decking comes Kiln Dried.

If you are looking for Wholesale Merbau Timber Decking then you have come to the right place. Our staff will endeavour to help you not only on price but on service and ensuring that you know all the information you need before making your final decking selection.
---
Spotted Gum Decking
If you are looking for Wholesale Spotted Gum Timber Decking then you have come to the right place. Our staff will endeavour to help you not only on price but on service and ensuring that you know all the information you need before making your final Decking selection.
---
Timber Screening
Timber Privacy Screens are the perfect solution for hiding neighbours, providing filtered shade or creating a natural and stylish outdoor environment. They are becoming more and more popular creating a modern yet classic look to the environment. The slats can be sealed, stained or painted depending on the look you are trying to attain to enhance your environment.

All Decks and Timber Screening serve different purposes and as a leading decking and screening timber supplier we can help guide you through choosing the right timber for your deck or screen. We will be able to assist you in choosing a timber that has the desired colour and grain, having the correct durability classification and fire rating.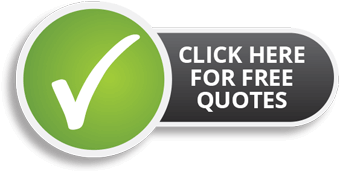 Timber Decking is a fundamental part of our range of products at Master Woodturning. We specialise in Australian and imported decking timber species and we carry ample stock to fulfil both small and large orders. We pride ourselves on being able to meet our customers' demands in the full variety of products.
---

Trex Composite Decking
Trex decking's solution is a low maintenance product, which is manufactured from 95% recycled products. It comes with a 25 year limited residential warranty on fade and stain resistance. The hidden fastening system creates a seamless look with no exposed screws or holes to interrupt the smooth texture and comfortable feel of your new Trex deck.
Why Choose Trex Decking?
•    25 year Fade & Stain warranty
•    Rich, Deep Natural Timber Palettes
•    Little to no Maintenance
•    Superior Style & Beauty
•    Highly Scratch Resistant
•    Fire Rated to Bal 19 & 29 in accordance to Australian Standard AS 1530.8.1-2007
•    Long Lengths Available - 4.88m, 5.4m or 6.1m
For more information please visit – www.trexsydney.com.au
---

Modwood Decking & Screening

Modwood is an Australian made and owned non-capped composite decking. It comes with a 10 year limited residential warranty. Modwood uses the Kleva Klip hidden fasteners for installation.

Why Choose Modwood Decking?
•    10 year limited residential warranty
•    Set lengths of 5.4m Available
•    90% made from recycled materials
•    Easy to use Kleva Klip system
•    Little to no maintenance
Click HERE to find out more on Modwood Timber Products
---
Hollow Extruded Composite
As a business we would not recommend that you buy a hollow extruded decking board. Hollow extruded composite decking is a product that has holes in the underside of the board.

The main issue with this product within Australia is that we have extreme variance temperatures - ie hot days and then much cooler nights. These variances cause the holes to condensate and eventually the boards will rot from the inside out.
---
Decking Accessories
We offer a large range of accessories that will assist you to complete your job at hand, whether you are a professional or a home handy man.
After years of working alongside builders & carpenters we have taken the time to compile a range of products that are designed to make their jobs quicker and easier to be finished. Our range has been recommended by professionals in the industry who regularly use the products on a day to day basis.
At Master Woodturning we are a one stop shop for all your decking and screening requirements. If you cannot find a product that you are looking for please do not hesitate to contact our office as we would be more than happy to help you with your enquiry.