ITI Australia Timber Supplier Sydney Australia

ITI started its life as a small, privately owned timber importer with 3 staff in Five Dock, in 1987. 28 years on, ITI Australia is now the largest independent wholesale timber distributors in Australia, servicing all corners of the country with its 9 distribution centres.

The growth of ITI has largely been due to the innovative approach taken to everything the company does. Over the years ITI has developed timber solutions to resolve industry problems constantly searching for new ways to develop fit for purpose products. This constant drive for solutions has led to premier brands such as Design Pine and EziTrim.

ITI stocks the largest range of structural and decorative timbers, including industry leading brands such as ModWood, TimberTech and LP Solid Start. Together with exceptional staff, ITI creates a world class service for all the company's customers.

ITI continues to push the boundaries to source and supply socially and environmentally sustainable products to the Australian market and is both FSC and PEFC certified.
---

The Timber
EziTrimPlus is manufactured from sustainable plantation grown Radiata Pine (Pinus radiata). Which has been milled, kiln dried and docked to remove all knots and visible Imperfections. This is then used to produce a fingerjointed/laminated moulding, or door jamb which has no defects, whilst also having the superior finish that you have come to expect from the Ezitrim Brand.
The Glue
The glue used in the fingerjointing and laminating process is designed to give EzitrimPlus strength and Flexibility. The glue is moisture resistant and will withstand short term exposure to the moisture under typical indoor building conditions, i.e Kitchens and Bathrooms.
The Primer
The Unique feature of EzitrimPlus mouldings is the priming process that creates not only good looks but a functional finish. The priming system involves up to three separate applications of different primer formulations which are hand sanded and buffed between coats. These primers create a finish which helps reduce the effects of raised grain and visible finger joints, that is both flexible and tough, with the added advantage of being 'top coat ready'
Painting
All nail holes should be filled with an appropriate wood filler, and then sanded back to achieve a smooth surface (in accordance with manufacturers guidelines). All dust and dirt should then be wiped away before coating all bare timber with a wood primer. Once the surface has been prepared, simply apply your preferred top coat in accordance with paint manufacturers recommendations. EzitrimPlus mouldings, door Jambs and window reveals can be painted with either acrylic, enamel or latex paints.
Disposal
All timber off cuts should be disposed of in council approved landfill or incineration sites. It is not recommended to burn primed or painted timber in heaters and BBQ, both indoors and outdoors. This product or sawdust and shavings should not be used for Mulch or Animal bedding.
---

TimberTech enhances any private residences, businesses and commercial projects. In addition, TimberTech products require minimal maintenance, are safe, durable and enhance your property.
Low maintenance decking
TimberTech decking does not require any paints or stains to keep it looking good. TimberTech products are resistant to mildew. You do not have to replace any rotting boards, irregular or attacked by insects. This saves time and money while extending the life of your deck.
Performance
TimberTech products are design to perform in the harshest Australia conditions, dessert, paddock or coast. The XLM plank has additional benefits of Bushfire resisting up tot BAL 29. TimberTech decking has a very sophisticated embossed pattern on the surface of every board to give them exceptional anti-slip properties. With TimberTech you can enjoy your deck with confidence, even barefoot! Finally, the TimberTech decking is resistant to water and are therefore particularly suited to pool decks and wharf applications .
Longevity
If the wood is distinguished by its traditional beauty, it has a limited life. Wet springs, hot summers and cold winters result in faster onset of deterioration and discoloration. Our products are derived from a patented process that produces the highest quality materials, consistent and requiring minimal maintenance. We are so confident about the longevity of our products they have a limited residential warranty of 25 years and commercial 10 years.
---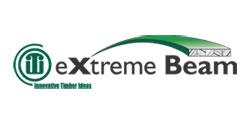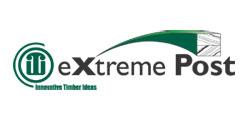 Extreme Exterior Timber Products
Need exterior grade performance from a sustainable source? Experience the extreme timber range.

Build beautiful exterior structures with sustainable Extreme Timber. Replace steel with a sustainable timber manufactured for the extreme outdoors.
Trust Timber

Timber is a natural, sustainable, appealing product, with excellent durability and fire performance. Timber in its natural form - straight, long and true is a source of inspiration. Iconic exterior timber structures have been built around the globe to either stimulate or relax those who come near. Timber - a product you can trust.
Go to the Extreme, you will not regret it!
Click HERE for Extreme Timber Brochure NSW
Extreme Beam
Long spans for beams and rafters with the option of either stain or paint. With a vast array of sizes and lengths allow for endless design options.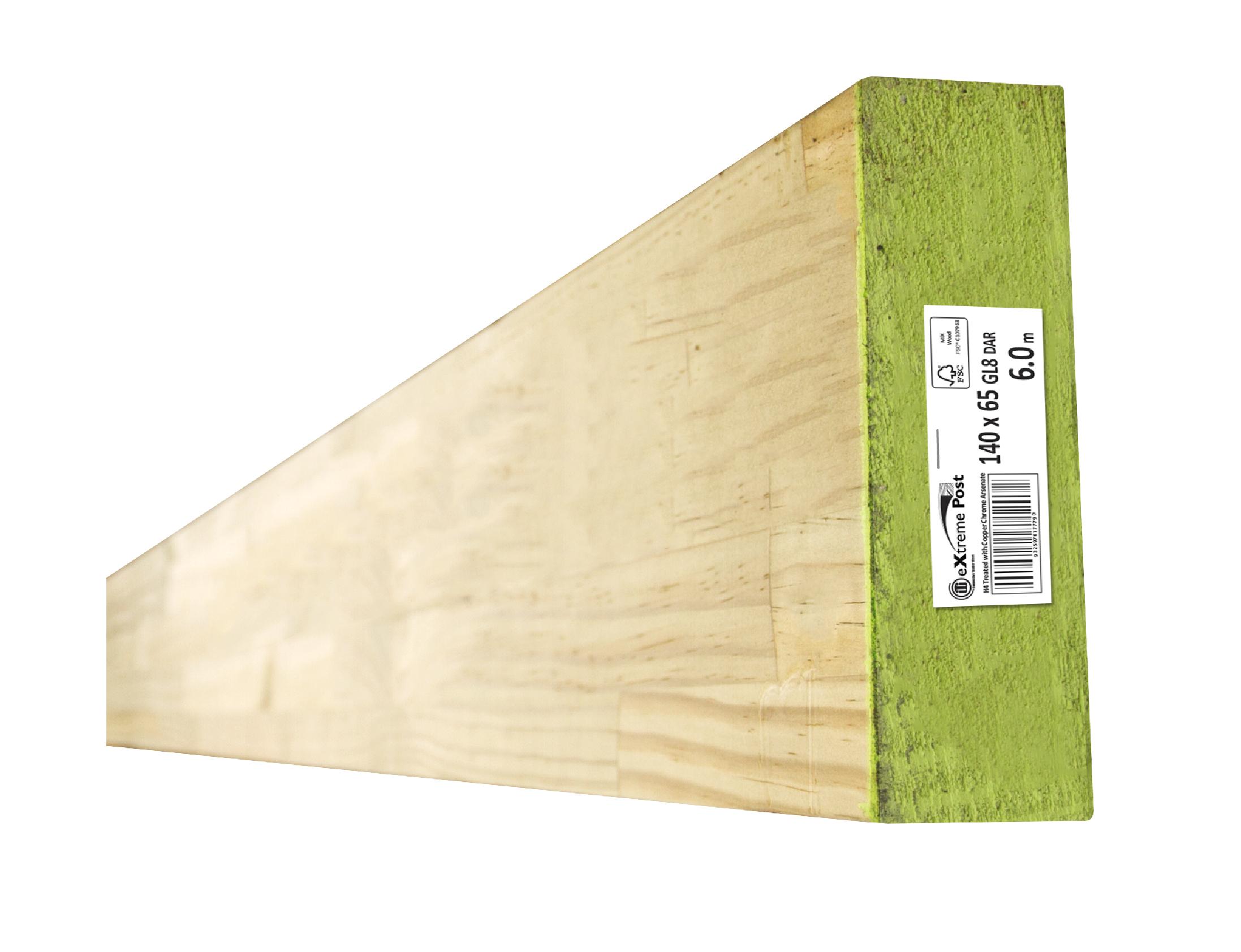 | | | | | |
| --- | --- | --- | --- | --- |
| Sizes | Strength | Finish | Hazard Class | Lengths Available (m) |
| 90x70 | GL8 | Rougher Headed | H4 | 3.6, 4.2, 4.8, 5.4, 6.0 |
| 140x65 | GL8 | Rougher Headed | H3 | 3.6, 4.2, 4.8, 5.4, 6.0 |
| 180x65 | GL8 | Rougher Headed | H3 | 3.6, 4.2, 4.8, 5.4, 6.0 |
| 240x65 | GL8 | Rougher Headed | H3 | 3.6, 4.2, 4.8, 5.4, 6.0 |
| 290x65 | GL8 | Rougher Headed | H3 | 3.6, 4.2, 4.8, 5.4, 6.0 |
Extreme Post
Hold up a roof, prop up a deck Extreme Posts can do it for you. Extreme Posts can be buried in the ground, allowing you to build a pergola with reduced structural bracing.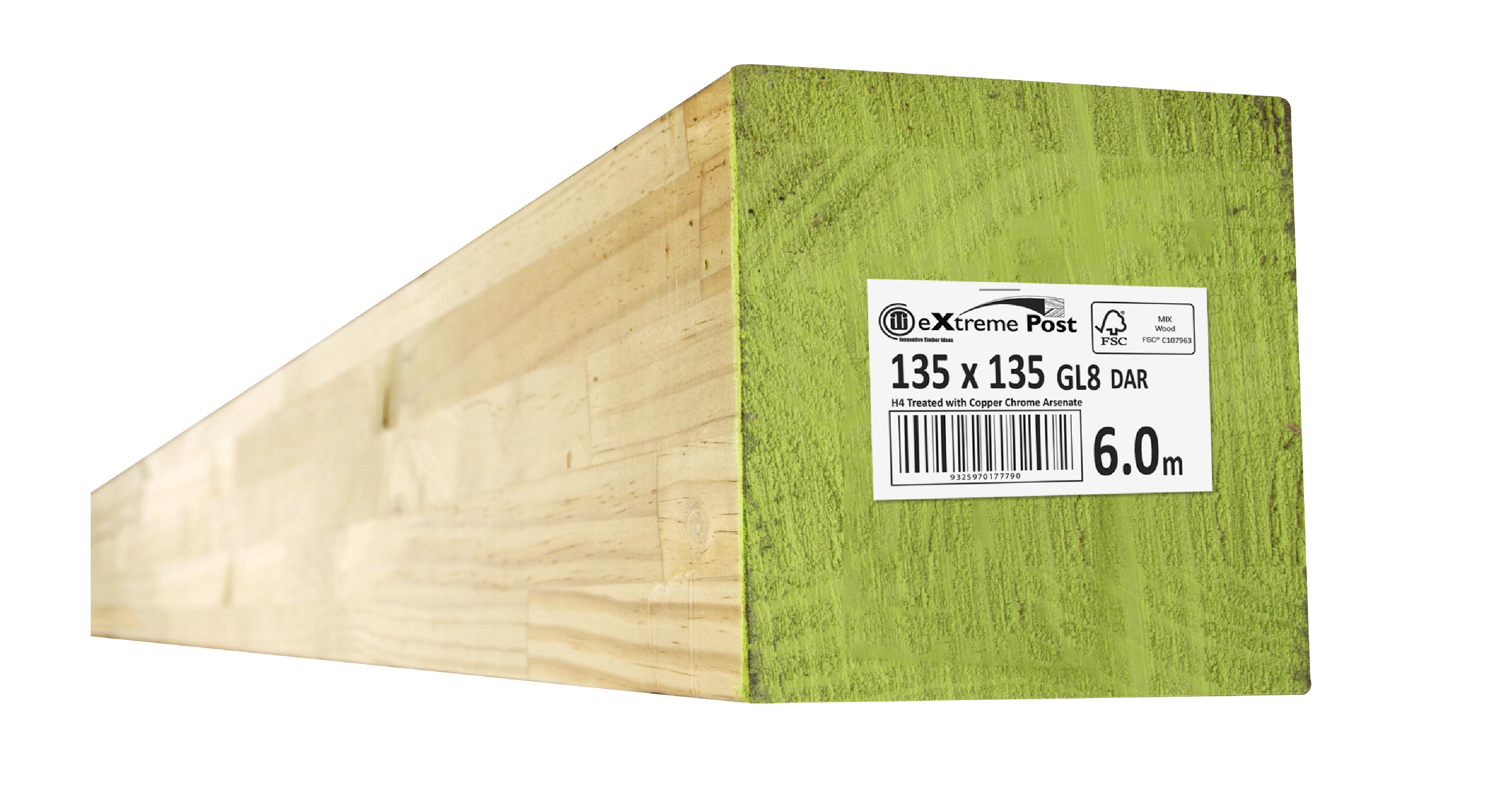 Sizes
Strength
Finish
Surface
Hazard
Class
Lengths Available (m)
88x88
GL8
Rougher header or Dressed smooth
RAW or Primed (VIC only)
H4
2.4, 2.7, 3.0, 3.6, 4.2, 4.8, 5.4, 6.0
112x112
GL8
Dressed Smooth
Primed (VIC only)
H4
2.4, 2.7, 3.0, 3.6, 4.2, 4.8, 5.4, 6.0
135x135
GL8
Dressed Smooth
Primed (VIC only)
H4
2.4, 2.7, 3.0, 3.6, 4.2, 4.8, 5.4, 6.0