Balusters
At Master Woodturning we offer a large range of Timber, Wrought Iron & Stainless Steel Balusters.
We manufacture and supply all interior and exterior balusters. We offer a vast range of profiles that can assist you with selecting your balusters. However, we also can match existing balusters and cater for new profiles and design as well.
Every order is manufactured on site at our warehouse and only the best quality timber is used in the construction of all our components. This is to ensure that you will be satisfied with your final products.
We also now offer a wide range of wrought iron and stainles steel balusters. Please feel free to brouse our ranges.
Balusters are a fundamental part of our range of products at Master Woodturning. We specialise in Australian and imported timber species and we carry ample stock to fulfil both small and large orders. We pride ourselves on being able to meet our customers' demands in the full variety of products.
Please click here to view the following ranges: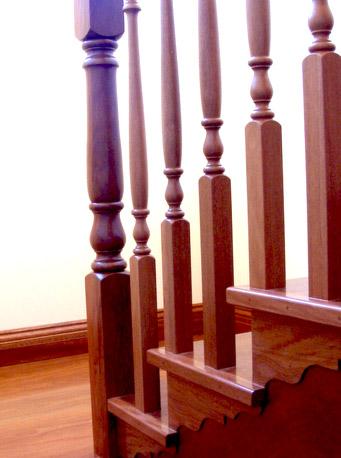 Some Standard Timber Baluster designs:
BEVELLED

LB70

LB76


 

REGENT

BEADS & FLUTES

SQUARE